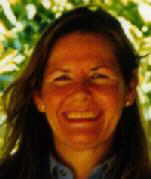 Helen Tyas Tunggal grew up on the NSW Central Coast. Educated at Gosford Primary and High Schools and Newcastle University and CAE, Helen has spent 25 years working as an educator.
Her 21 years service with the NSW Dept of Education has included 5 years in curriculum consultancy positions supporting teachers in 300 Metropolitan North Schools and 10 years as the Principal of Harwood Island Primary School.
During her time as Principal, the school developed as a Centre of Excellence in Environmental Education and was awarded the Director General's School Achievement Award for Outstanding Excellence in Environmental Education.
The school's wetland restoration was awarded the 1997 Rivercare 2000 Gold Award. Programs providing learning with a purpose, using students' daily existence in their environment as the medium, created interest nationally and internationally.
In 1996 with support through an Environmental Trusts grant, Helen led a team of Environmental Educators in the development of a sequential and developmental teaching and learning package using the school grounds as a resource.

Above: Top Row (L-R): Andy Erskine, Green Corps Team Supervisor; Bert Berghuis, Co-ordinating teacher; Helen Tyas Tunggal, SLT Program Director; Dav Hammer, School Principal; Wane Parkins, District Superintendent of Schools.
Bottom Row: (L-R): Green Corp. participants, student Jenna Vincent; Russ Ronan, O.A.M. "Mr Tidy Towns" who officially opened the outdoor classroom.
The package, which includes a video has been so well received by Primary, Secondary and Tertiary educators that demand has outpaced supply.
It has created interest across Australia and has also found its way into more than 20 different countries.
Known as the "Hands on Learnscapes" package, it is currently being reproduced on CD ROM by the NSW Department of Education and Training to be distributed free to every public school in NSW. Since retiring from the Department of Education during 1997, Helen has continued to work as an education consultant specialising in the facilitation of collaborative planning workshops for students, teachers, parents and community experts.
Described as a "path cutter" in Environmental Education, she has presented at a variety of environmental conferences including the OECD International Conference on School Grounds at the invitation of the UK Ministry of Education.
As a founding member and Program Director of the School Learnscapes Trust, Helen together with the Trusts Environmental Designer, is assisting schools develop their grounds for learning.
Essential to all Learnscape development are the active involvement of students, teachers, parents and other groups within the school community during the design process and the structuring of lerning programs to allow interaction with the resulting environmental improvement. Effective project planning, implementation and administrative procedures are being developed and refined. This currently involves working with 30 primary and secondary school communities spread across NSW and publishing findings in the Trusts Newsletter.
Assistance with other innovative projects has included establishing the Maclean Shire Council Stormwater Ambassador Program involving Lower Clarence school communities.
Helen's contribution to Environmental Education was recently recognised with the 1999 Gold Banksia Environmental Award sponsored by Ford Australia.

Trust Program Director Helen Tyas Tunggal, with Executive Officer David Capp (left) and Environmental Designer John Webber display the Prestigious Banksia Environmental Awards.
Her efforts were described by the awards' organisers as depicting "the importance of empowering future generations to become competent and involved caretakers of the planet for the next millennium."
Like to email Helen T. about Learnscapes?
Ph: (02) 6646 1844